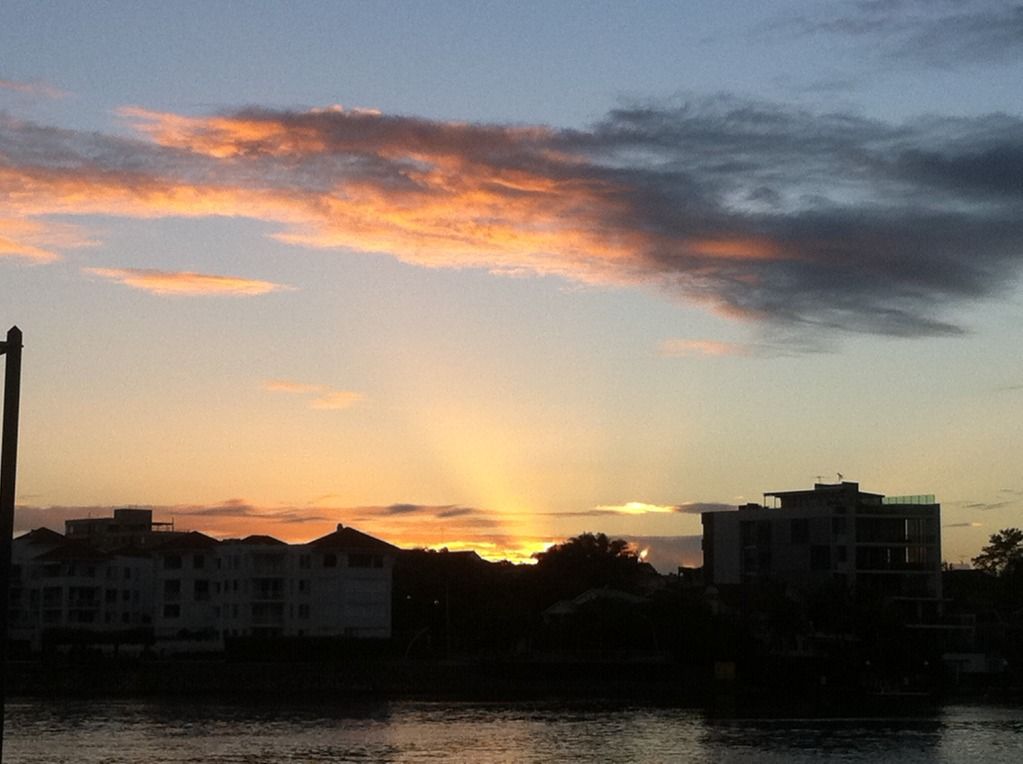 For years I have been going for a walk in the mornings and afternoons.
Initially before I became the shaman, my focus was, time, pace, length of walk, rate of sweating, burning calories and acknowledging other walkers on the track.
But that all changed.
As the shaman in the city, I now notice the colours, sounds, animals, trees and rocks on my walk.  The walk has now become slower.  I pick up feathers, look at the clouds in the sky, watch the sunrise with its beautiful rays.  Touch the trees, see their bark and their unique characteristics.  I have begun naming areas on my walk such as sacred grove, fairy grass and the forest.
Today I was up early.   Early enough to see the suns rays coming up from the horizon and a song popped into my head.  "Little ray of sunshine, has come into the world" (by Brian Cadd).  I captured the sunrise moment with my Iphone, see the picture at the top of this post.
As I threw 3 frangipani flowers into the river to give thanks for the beautiful day and for my gifts, I also asked for clarity on my journey.  I then proceeded to take my shoes off an walk in the crisp grass as I continued on my morning nature walk, remember I live in an apartment, so I have no grass to stand on.
The wisdom of today's journey was, I am exercising not only my body but my mind and my spirit.  Whatever captures my attention is my connection to the spirit in everything.  The spirit of sunrise reminded me that each day we are born a new, just like the little ray of sunshine that comes into the world.
Enjoy the day Tracy